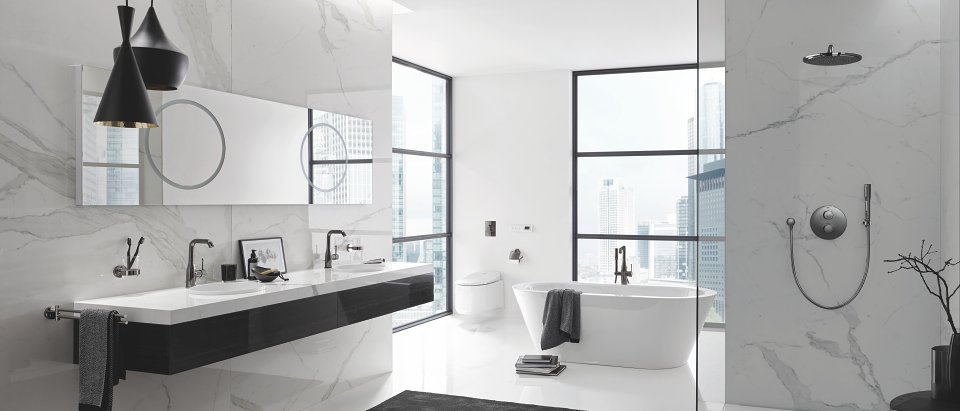 GROHE FLUSH PLATE - THE ESSENTIAL ELEMENT FOR YOUR COMPLETE BATHROOM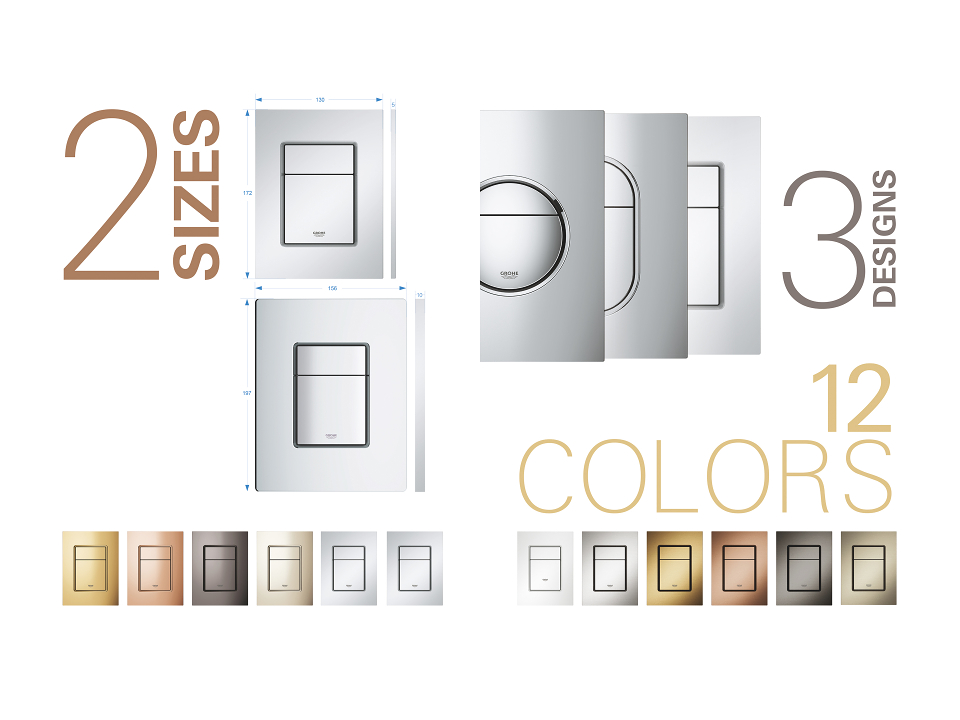 MAKE YOUR DESIGN MARK
Embrace color in the bathroom – down to the last detail. GROHE Colors Collection lets you express your own taste and personality, adding color that sets the tone for a truly distinctive bathroom scheme. Are you looking for a warm, organic feel, or a crisp, masculine look?
With the GROHE Colors Collection you can achieve any mood you desire with a range of color finishes across every touchpoint, right down to the flushplate.
With our sleek, chic flushplates available in every GROHE color, and with a choice of designs and sizes, you can be sure that your scheme will set just the right tone, reflecting your taste across every aspect of your bathroom.