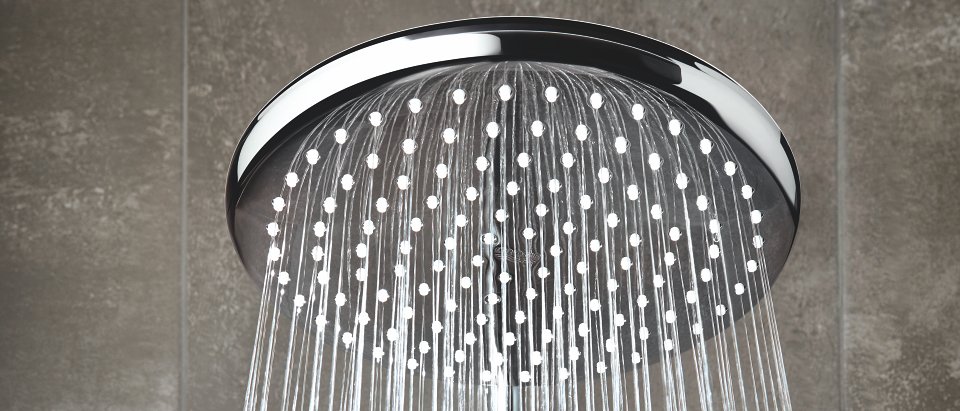 TEMPESTA LIETAUS GALVOS: KOMFORTAS IR UNIVERSALUMAS
Dušas turi net tik estetiškai atrodyti, bet ir atitikti jūsų maudymosi poreikius. Štai kodėl labai svarbu tinkamai pasirinkti lietaus galvą. GROHE siūlo platų lietaus galvų asortimentą, kuris patenkins kiekvieno lūkesčius. Pavyzdžiui, Tempesta lietaus galvos pasižymi daugybe funkcijų ir pažangių technologijų, kurios užtikrins iki šiol nepatirtus įspūdžius maudantis duše. Be to, kiekvienas mūsų asortimente ras tinkamą variantą pagal savo kišenę, kad nereikėtų verstis per galvą norint mėgautis šia neprilygstama patirtimi.
Find your showroom near you
KO GALIMA TIKĖTIS ĮSIGIJUS TEMPESTA LIETAUS GALVĄ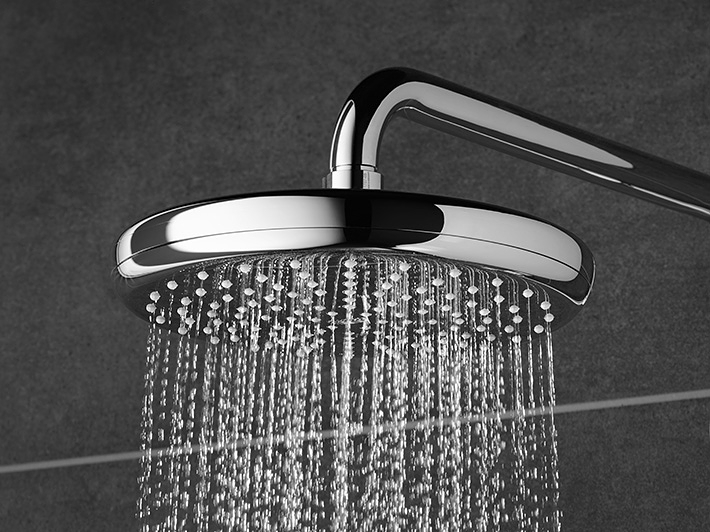 Kiek klientų – tiek poreikių. Štai kodėl GROHE suteikia savo klientams galimybę pasirinkti, ko jiems reikia: pilnos Tempesta sistemos; komplekto, kurį sudaro tik dušo laikiklis ir galvutė; atskirai įsigyjamos Tempesta lietaus galvos turimam dušui atnaujinti. Universali lietaus galvos jungtis leidžia lengvai sumontuoti ją ant visų standartinių dušo laikiklių. Taip pat galite rinktis prie lubų arba prie sienos montuojamą modelį, atsižvelgdami į savo vonios kambario dizainą. Nuo Tempesta Cosmopolitan 100 lietaus galvų, pasižyminčių keturiomis dušo srovėmis: GROHE Rain O², Rain, Massage ir Jet, iki plonų linijų Tempesta 210 modelių, išsiskiriančių šiuolaikišku dizainu, ar apdovanojimais įvertintų Tempesta 250 – kiekvienas ras sau tinkamą variantą pagal individualų skonį ir vonios kambario interjerą.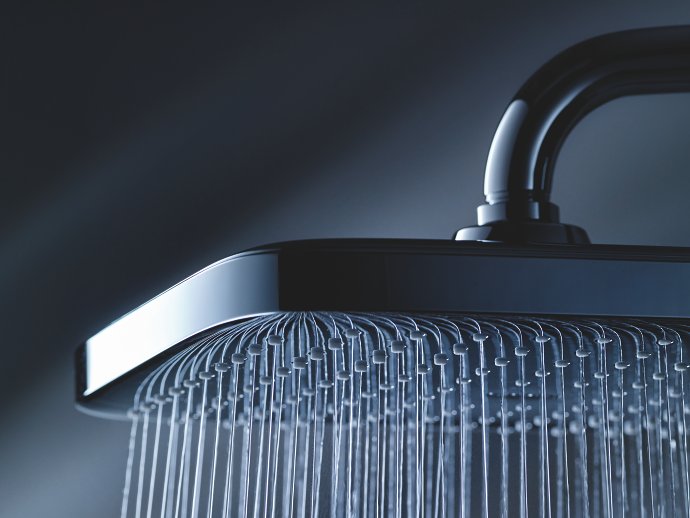 PAGRINDINĖS TEMPESTA LIETAUS GALVŲ SAVYBĖS
GROHE DreamSpray technologija užtikrina neprilygstamą tikslumą ir tolygų vandens paskirstymą visiems purkštukams. Nepriekaištingai subalansuotas srautas ir taupiai naudojamas vanduo bei energija.
GROHE EcoJoy 9,5 l/min srauto ribotuvas, skirtas taupyti vandenį ir energiją, kad būtų mažiau eikvojami mūsų planetos ištekliai. Neprilygstamas maudymosi malonumas tausojant vertingus išteklius.
GROHE Starlight chromo apdaila reiškia, kad paviršiai yra itin atsparūs nešvarumams bei įbrėžimams ir išlieka spindintys visą naudojimo laiką.
SpeedClean purkštukus itin lengva valyti dėl integruotos antikalkinės sistemos. Tereikia nuvalyti šluoste silikoninius purkštukus ir visos kalkių nuosėdos bus pašalintos.
Inner WaterGuide sistema apsaugo nuo nusideginimo, naudojant vidinius vandens kanalus karštam vandeniui. Dėl tos pačios priežasties chromo apdaila ilgiau išlieka kaip nauja.
NOVATORIŠKŲ TEMPESTA 250 LIETAUS GALVŲ ASORTIMENTAS
Naujosios GROHE Tempesta 250 lietaus galvos užtikrina atsipalaidavimą ir atgaivą. Atsižvelgdama į klientų atsiliepimus GROHE patobulino savo lietaus galvas naujomis funkcijomis, kurios nuo šiol suteiks dar daugiau komforto ir pasitenkinimo. Viena iš šių naujų funkcijų yra EcoJoy – integruota technologija, kuri leidžia be vargo sutaupyti iki 40 % vandens išlaikydama GROHE dušams būdingą našumą ir funkcionalumą.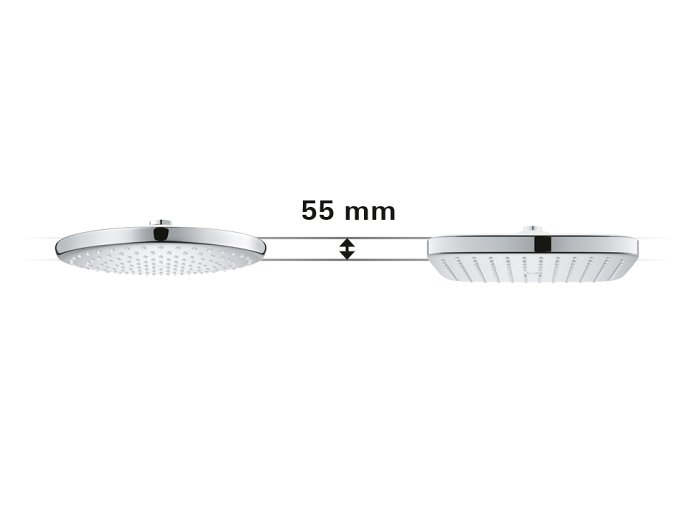 Tempesta 250 lietaus galvos pasižymi itin plokščia konstrukcija, kurios aukštis vos 55 mm, ir dėl savo minimalistinio dizaino puikiai derės bet kuriame moderniame vonios kambaryje. Sumažindama aukštį, GROHE atsigriebė padidindama plotį. Iki 250 mm praplatinta lietaus galva leidžia vandeniui tolygiai padengti visą kūną ir pajusti dar realesnį šilto lietaus įspūdį bei išnaudoti visus Rain srovės privalumus. Kitas pranašumas – lietaus galva tvirtinama rutuline jungtimi, suteikiančia +/-10° rotacinį lankstumą nustatant dušo galvutės padėtį, kad vanduo optimaliai padengtų visą kūną.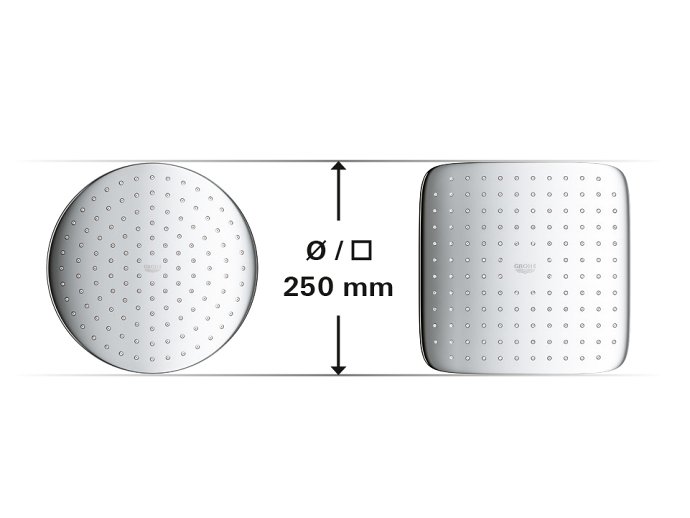 Tempesta 250 apvalios lietaus galvos yra montuojamos prie lubų ir pasižymi visomis Tempesta asortimentui būdingomis savybėmis. Šalia įprastų apvalių lietaus galvų GROHE taip pat pristato naujas kvadrato formos lietaus galvas – Tempesta 250 Cube. Šis modelis nuo pirmiau minėto skiriasi tuo, kad yra montuojamas prie sienos, tad prieš pasirinkdami turite apsvarstyti, kuris montavimo būdas geriau tinka Jūsų vonios kambariui. Be abejo, galima rinktis ir prie sienos montuojamą apvalią lietaus galvąar prie lubų montuojamą kvadrato formos modelį, – rinkitės bet kurią kombinaciją pagal savo poreikį. Gausi Tempesta 250 dizaino ir montavimo variantų pasiūla tikrai leis išsirinkti tą lietaus galvą, kurios reikia būtent jums.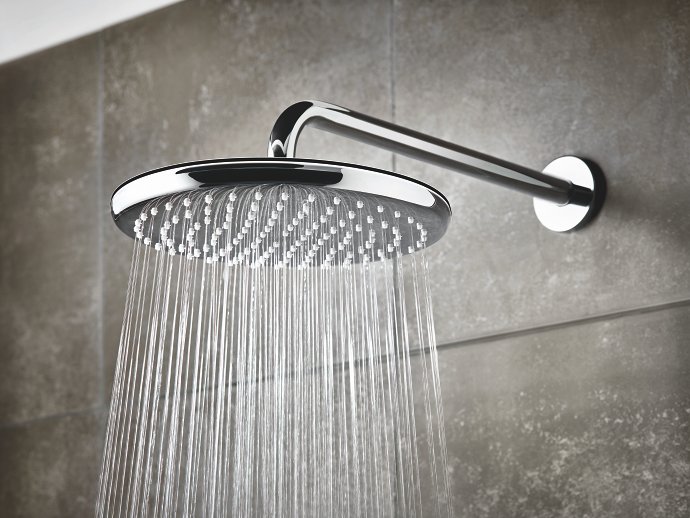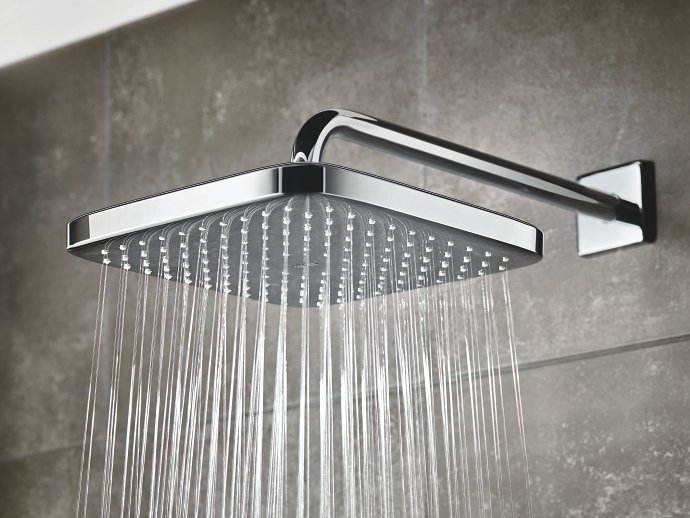 TEMPESTA 100 KOLEKCIJA SU PAPILDOMOMIS DUŠO SROVĖMIS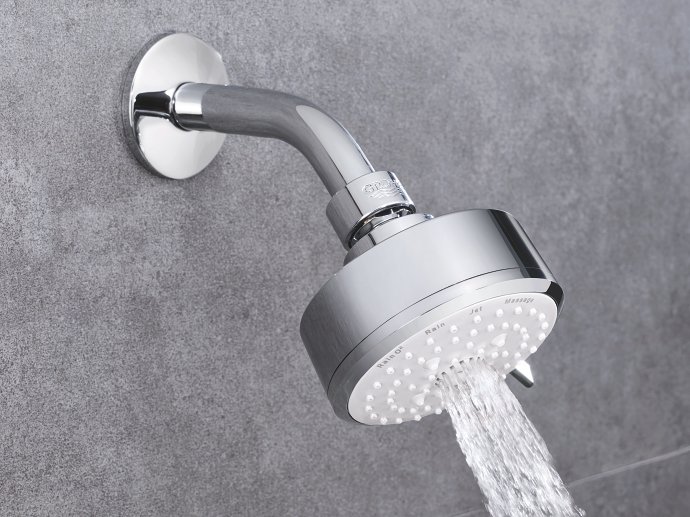 Kiekviena Tempesta 100 lietaus galva pasižymi keturiomis dušo srovėmis, leidžiančiomis mėgautis maudymosi patirtimi pagal savo nuotaiką. Rain srove vanduo bėga švelniu, nestipriu srautu, nuraminančiu ir gaivinančiu odą it šiltas vasaros lietus. GROHE Rain O² srovė pasižymi ypač švelniu ir tolygiu srautu – oras maišomas su vandeniu, kad kiekvienas lašelis būtų labiau pritvinkęs. Pasirinkus Massage srovę vanduo tiekiamas impulsiniu srautu, kuris pamalonina jūsų pojūčius stimuliuojančiu masažu, o Jet srove nustatomas galingas srautas, kuris suteikia odai energijos, pažadina pojūčius ir atpalaiduoja raumenis po sporto.
Tempesta lietaus galvas pasirinkusiems klientams GROHE ne tik užtikrina geriausią kainos ir kokybės santykį, bet ir suteikia penkerių metų garantiją. Atnaujinkite savo vonios kambarį optimaliu būdu ir pasirinkite vieną iš pažangiųjų Tempesta lietaus galvų, kurios suteiks nepakartojamos maudymosi patirties. Mėgaukitės komfortu ir malonumu tausodami aplinką ir taupiai naudodami vandenį.
Galerija